So, one of my favorite people on Earth is engaged to marry her long-time love!! Kate is like my little sister and has been a big part of my life since I started babysitting for her nearly 15 years ago!! Now, she is all grown up and getting married and I couldn't be happier to be a part of the celebrations, so when Target asked me to partner with them with their "New Beginnings" campaign for their always awesome wedding registry, I wanted to feature Kate and Rush.
Image courtesy of Arrington Vineyards
Kate and Rush are here in Nashville for now since returning from being away at college, but many of their friends are from all over the country.  Nashville has always been the greatest place to us Nashvillians, but all the recent hype has people coming from high and low to get a taste of our amazing city.  One of my favorite spots that Nashville has to offer is Kix Brooks' Arrington Vineyards.  As a bonafide wino, I will honestly tell you that the wine at Arrington is amazing and just as amazing is the atmosphere.  Nestled in the rolling hills of Arrington, Tennessee, this place is the perfect picnic spot for a romantic date or a fun afternoon with friends.  

Image courtesy of Target
I think the Windsor Basket Service for 4 from Target is the perfect wedding gift for Kate and Rush, so that they can enjoy the day at Arrington as a romantic date or to host their friends at this middle Tennessee sweet spot.
My personal favorite is the Arrington Vineyards Cabernet Sauvignon, because I love a super heavy red wine and this definitely fits the bill.  They have a monthly wine club that you can join and when Kate and Rush sip on their monthly selections, they definitely will need the Threshold Stemware to drink from.   Good wine, good friends, good times! That's our entertaining motto and I certainly hope that Kate and Rush will feel the same with the help of these fun finds from Target.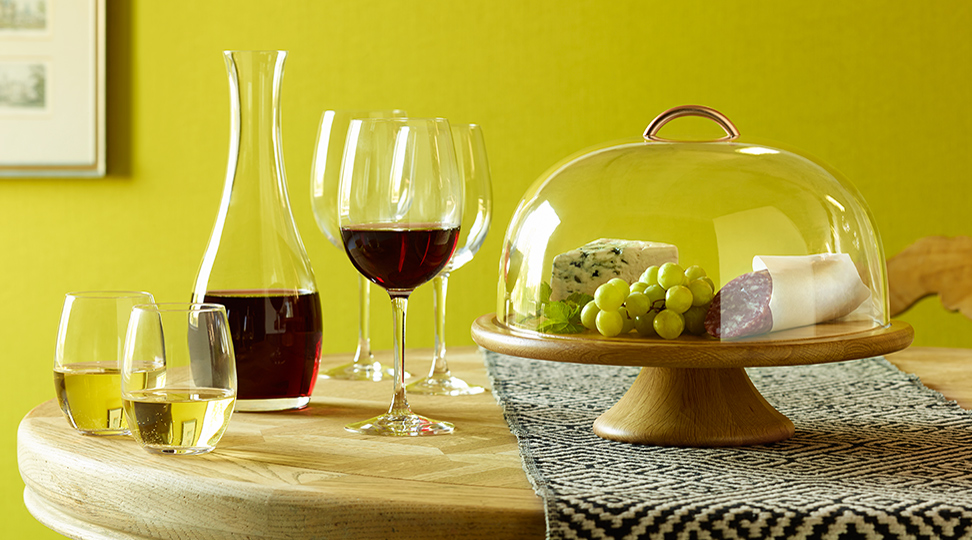 Image courtesy of Target
What would your pick be from Target's wedding registry as your perfect gift for "New Beginnings" for yourself or those love birds about to tie the knot?  Leave a comment below for your chance to win a $25 gift card to Target.  A winner will be chosen at random on Thursday, June 5th.
Content and/or other value provided by our partner, Target. All opinions are my own.
Thanks for reading and to keep in touch you can Subscribe to High Heels To Hot Wheels by Email and follow me on Twitter, Facebook, Pinterest and Instagram. This site includes affiliate shopping links of which I receive a small percentage of sales to allow me to continue to create new content for my readers, so thank you for your support. I am also asked to review and test products, but will only present products that fit the nature of this blog and that I believe in. All opinions are my own.
You might also like: