While my life currently circles around being mommy to Hunter and trying to re-train my brain to think about life again as a new mommy 5 1/2 years later, there are quite a few cute young folks at my office whose life is revolving around their upcoming nuptials.  When I browse through Target.com, I'm looking at onesies, bottles and good deals on monitors and they are busy checking their Target Wedding Registry to find out what all goodies they can expect to receive at their showers.
Ashton is the newest addition to our Martin & Zerfoss family and is absolutely precious.  Her wedding is in May and I have loved hearing all the details and today much to the chagrin of my Sweets Swear Off, she brought in samples from her wedding cake tasting.  UGH! I have no willpower!  Anyway, one of the things that I love about our work family is that we come together to celebrate each other's big  moments.  I am putting together a little wine and cheese shower for Ashton at my house for everyone in a few weeks and have spent quite a bit of time getting familiar with her Target Wedding Registry.  New sheets….fine, towels…..okay, but what I covet the most about her registry is the long, long kitchen wish list.
Not only am I looking at her Target Wedding Registry to see what fun things we can get for her and Grayson, I'm kind of thinking about the things that I think I need for myself, although my husband and my jam packed pantry, cabinets and unopened boxes from our move might tell a different story.
Here are my picks for Ashton's perfect kitchen from her registry.  I went with a "things you will need if hosting your first dinner party" kind of selection:
1. Kitchen Aid Stand Mixer 4.5 Qt Ultra Power Stand Mixer – I'm here to tell you that no cook's kitchen is complete without one of these.  Whether baking for your dessert course or kneading homemade bread for the bread and cheese course, this guy let's you do the work of three people with a flip of the switch and honestly weddings are a great time to register for that big stuff that you just might wait to get for yourself.
2. OXO SoftWorks POP Container Set – The day that I spent the time and money to organize my baking pantry was a great day for me.  Not only does it look nice, it makes cooking and baking super easy.  I'm not digging through bags of baking ingredients that leave an enormous mess in my pantry to find what I am looking for.  I can get to it all easily, because these containers stack easily and I labeled everything with clear labels for even more organization.
3. Lodge Cast-Iron 5 quartCovered Dutch Oven– Since Ashton is a working girl, there isn't a ton of time for prepping a complex meal and even less time to clean up the mess before guests arrive.  This cast-iron covered dutch oven is a must-have for newlyweds.  It can easily go from stove to oven and is the perfect cooking vessel for your one-pot wonders!!
4. Emerson 8-bottle wine cooler – It is now time to learn the proper chilling of wine and especially if you are going to entertain.
5. Riedel Vivant Pinot Noir Glasses – If you're going to serve wine at the proper temperature, it is essential to serve it in a proper glass.  These Riedel Pinot Noir glasses are durable and functional and definitely belong in your entertaining arsenal.
6. Threshold Porcelain Brie Server – I love interesting cheese servers.  Whether it is a cool, antique cutting board or this white porcelain brie dish, it definitely sets the vibe for your dinner party to have great cheese serving pieces.  This server is oven safe, so you can bake your cheese and then bring it to the counter to serve with crackers and keep it to one dish for baking and serving.
7. Bamboo 20 Piece Flatware Set – I'm a big fan of basic white dishes, but you can always add flair to your place setting with interesting flatware, glassware and table linens.
8. Threshold Square Rim 16 Piece Dinnerware Set – White dishes, white dishes, white dishes………commit that to memory.  Pick up fun salad plates for a seasonal touch, but by all means, start with a white dish base and build from there.  You can't go wrong with white dishes.
9. Threshold Lattice Placemats Set of 4 – Speaking of flair, these gray lattice placemats are fantastic.  The gray is so versatile that you can still add so much color with your flowers without creating chaos on your table.
Okay, so now's your big turn!!!! For your chance to win a $25 Target Gift Card, just click here to go to the Target Wedding Catalog and pick out your favorite Target Wedding Registry item and leave a comment below.  The winner will be picked at random on Wednesday, February 19th.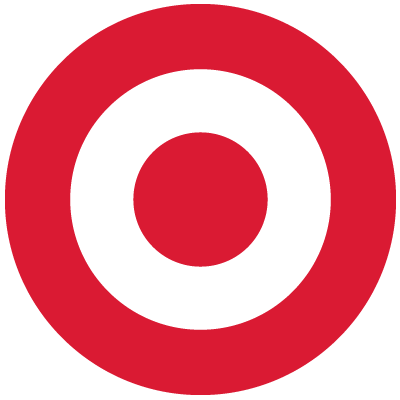 This post is sponsored by Target Wedding Registry .  All opinions are my own and don't necessarily reflect those of Target.
hanks for reading and  to keep in touch you can Subscribe to High Heels To Hot Wheels by Email  and follow me on Twitter, Facebook, Pinterest and Instagram. This site includes affiliate shopping links of which I receive a small percentage of sales to allow me to continue to create new content for my readers, so thank you for your support. I am also asked to review and test products, but will only present products that fit the nature of this blog and that I believe in.  All opinions are my own.
Content and/or other value provided by our partner, Target.
You might also like: