This is a sponsored post by Target, but all the opinions are my own.  Follow the fun #TargetWedding!!!!
So we just celebrated our 5-year anniversary.  At our wedding we were showered with lovely gifts that have really been put to use over the years, but I must say, those towels…..not quite as soft and fluffy as they once were.  Those beautifully soft and comfy sheets are starting to wear just a bit were our little feet move around at night.  Don't you just kind of wish that every benchmark anniversary that you could register again for some of those kinds of things?  I do……I mean, I don't expect my friends and family to buy us gifts year after year (or do I?!), but if I could register again, I know for sure I would register at Target.
The great thing about Target's wedding registry, is that it has endless options for both of us.  Their "Be Yourself, Together" campaign encourages couples to find what makes both people happy.  We both enjoy cooking, but in two pretty different ways.  While I spend most of my time cooking in the kitchen, Drew loves to get outside and grill!  He loves a night on the grill to take away some of the work from me and you know what I like it!!
The Weber One-Touch Charcoal Grill would be perfect for Drew!
This Oster Dura-Ceramic Flip Belgian Waffle-Maker makes perfect sense for me for a yummy breakfast inside!
Target makes it possible for both the bride and groom to celebrate their unique personalities.  So if you are registering again (we just might) or looking to find the perfect gift for your favorite couple, let Target's wedding registry jump-start your creativity to give something great for both the bride and groom!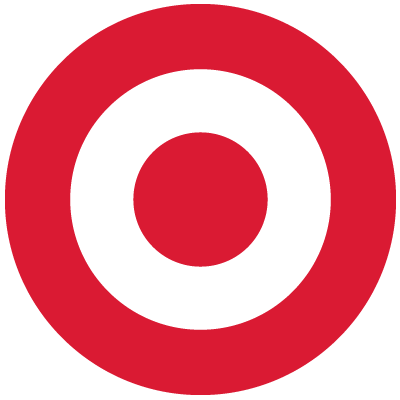 #Sponsored: Content and/or other value provided by our partner, Target.
For your man on the grill, you might like this:
Tomato Jam Glazed Grilled Pork Chops
For the lovely bride and her waffle maker, this would be perfect:
Red Velvet Waffles with Warm Berry Compote
Thanks for reading and  to keep in touch you can Subscribe to High Heels To Hot Wheels by Email  and follow me on Twitter, Facebook, Pinterest and Instagram. This site includes affiliate shopping links of which I receive a small percentage of sales to allow me to continue to create new content for my readers, so thank you for your support. I am also asked to review and test products, but will only present products that fit the nature of this blog and that I believe in.  All opinions are my own.
You might also like: